Have you heard? Bloomberg reported yesterday that lenders love the $2.5 million home loan, and that is good news for Silicon Beach real estate purchasers.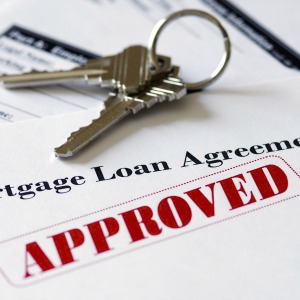 In the past, jumbo home loan rates have been considerably higher than conventional loans, because they were considered riskier by lenders. Not so much these days.
Why is $2.5M suddenly the sweet spot for lenders? One reason is because these loans are coming predominantly from the coastal cities where prices are climbing. As noted by Bloomberg:
"'We've seen strong appreciation in most of the coastal markets,' said Brad Blackwell, portfolio business manager at San Francisco-based Wells Fargo & Co., the biggest jumbo lender. 'The price rise will move more homes into the category that would need a larger loan.'"

"An improving economy as well as a surging U.S. stock market, which rose to a record last week, is helping more borrowers afford the mega mortgages, said Lawrence Yun, the chief economist at the National Association of Realtors. The Standard & Poor's 500 Index reached 2,110.30 on Feb. 20 and has increased 14 percent over the past 12 months."
Wells Fargo was reported by Bloomberg to be the biggest jumbo lender, originating more than $42B in these loans last year with JPMorgan following with almost $30B in originations.
The terms for these loans are highly favorable as well, with Bloomberg noting:
"Lenders are courting wealthy borrowers by offering lower down payments and accepting assets in their bank accounts as collateral. Since banks keep the loans, they don't pay guarantee fees to Fannie Mae and Freddie Mac and can offer low interest rates, said Joel Kan, director of economic forecasting at the MBA.

A Wells Fargo borrower who wants a mortgage of at least $1 million and puts 20 percent down may get a rate of about 3.88 percent, Blackwell said. The average rate for a 30-year fixed mortgage was 3.76 percent, Freddie Mac said in a statement last week."
So what are you waiting for? Get shopping! Want to see what's on the market today in Silicon Beach in the $2.5M range? Hop over to our sister site and find exactly that.